[ad_1]

The Audi R8 will drive off into the sunset after the 2023 model year, but before it goes, Audi has introduced the 2023 R8 GT RWD, which is the most powerful rear-wheel drive Audi yet. If you're hoping to get one, get ready to pay a premium, since it's pricing starts at $253,290, including the destination charge, paint cost and gas guzzler tax.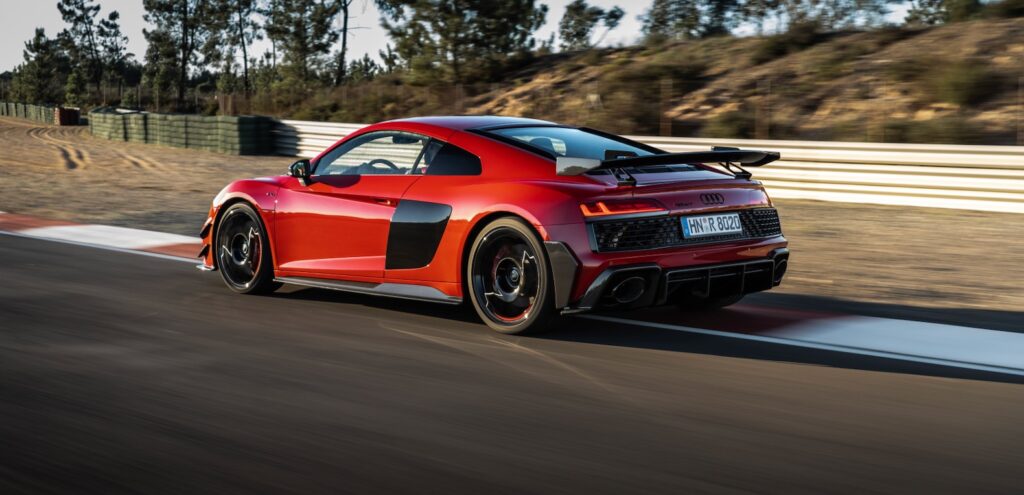 The R8 GT is powered by a 5.2-liter V10 engine, but compared to the R8 V10 performance RWD model with 562 horsepower, the R8 GT has 602 horsepower, which now matches the R8 performance quattro model.  The V10 generates 413 lb-ft. of torque and it's mated to a 7-speed dual-clutch transmission with faster shift times. The 2023 R8 GT accelerates from 0-60 mph in just 3.3 seconds and reaches a top track speed of up to 199 mph.
There's also a new Torque Rear mode, which can adjust to how much traction the driver wants. Compared to the R8 V10 performance RWD Coupe, the R8 GT drops 55 pounds.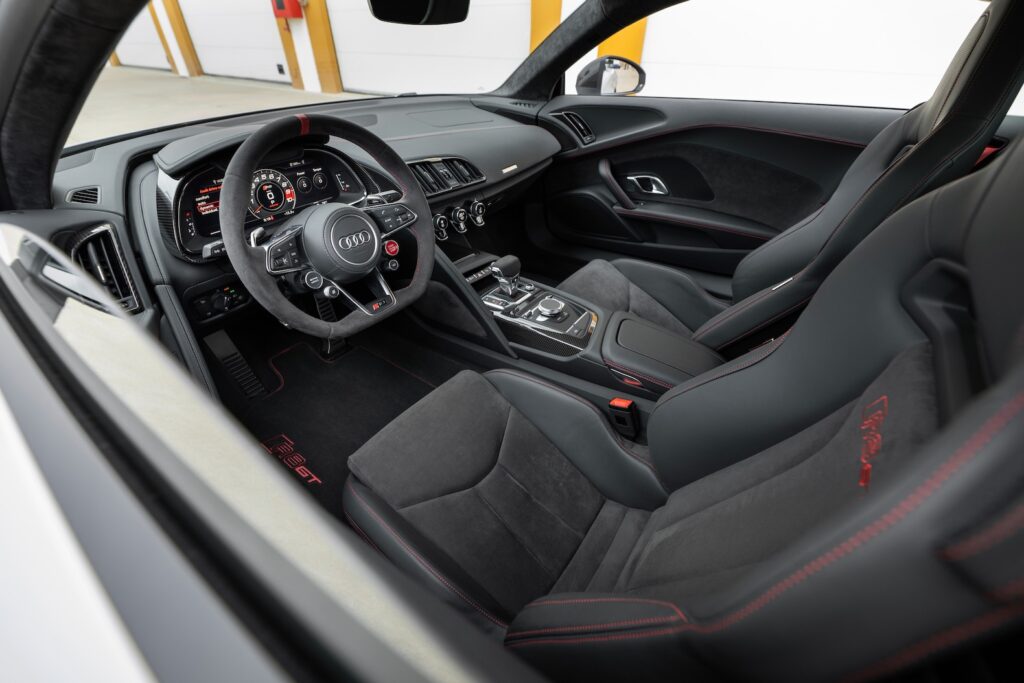 The 2023 R8 GT is available in three colors: Tango Red Metallic, Daytona Gray Metallic, and Mythos Black Metallic. It stands out with its unique sport exhaust system and carbon fiber mirror housings, side blades and door sill inlays. A Bang & Olufsen audio system and diamond-stitched headliner have also been added.
Now for the bad news, Audi only plans to sell 150 units in the United States. It will arrive in early 2023.
[ad_2]

Source link