[ad_1]

General Motors has talked a lot about its new Ultium electric platform and it's already unveiled some impressive new EVs, like the Cadillac Lyriq and GMC Hummer EV. Now we have the first mainstream model, the 2024 Chevy Blazer EV.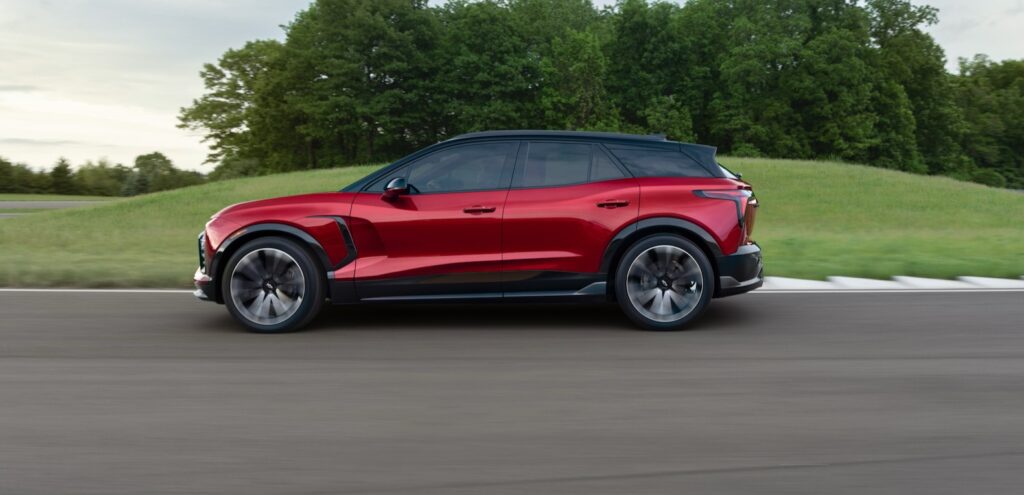 Chevy already revealed the front of the Blazer EV last month and now we have more details and photos of the electric crossover. Before you think the Blazer EV is just an electric version of the current gas-powered version, you'll be mistaken. The Blazer EV is completely new. Compared to the current Blazer, the Blazer EV has a sportier look, especially the RS and SS versions.
Inside there's an 11-inch digital gauge cluster and a 17.7-inch touchscreen.
The Blazer EV will be available in single- and dual-motor versions. The performance version is the Blazer SS with its 557 horsepower and 648 pound-feet of torque. It can accelerate from 0-60 mph in under 4 seconds. Chevy says that "the Blazer EV SS has the soul of a true sports car." Depending on which version you choose, the Blazer EV has a range between 247 to 320 miles. The RS has the longest range at 320 miles, while the 1LT has a 247 mile range. The SS has a 290 mile range.
The Blazer EV can accept DC Fast Charging rates up to 190 kW, which can add 78 miles of range in 10 minutes.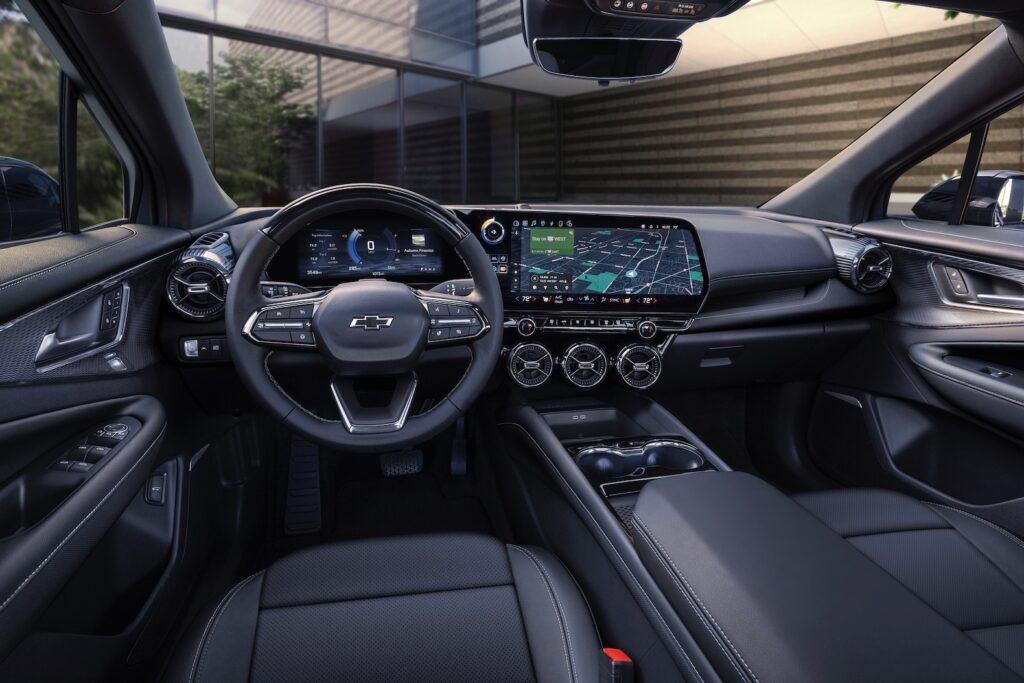 The first versions to arrive will be the 2LT and RS trim levels, which are priced at $47,595 and $51,995 respectively. Those two trims go on sale next summer. The Blazer SS will arrive later in 2023 and is priced at $65,995. The base 1LT model will arrive in early 2024 and is priced at $44,995. Chevy has also unveiled a PPV police version.
[ad_2]

Source link