[ad_1]

When the latest Corvette debuted, Chevy shocked many Corvette fans by moving the small block V8 from the front to the middle of the sports car. Now the C8 generation is getting another change with the introduction of the first Corvette hybrid, called the 2024 Corvette E-Ray.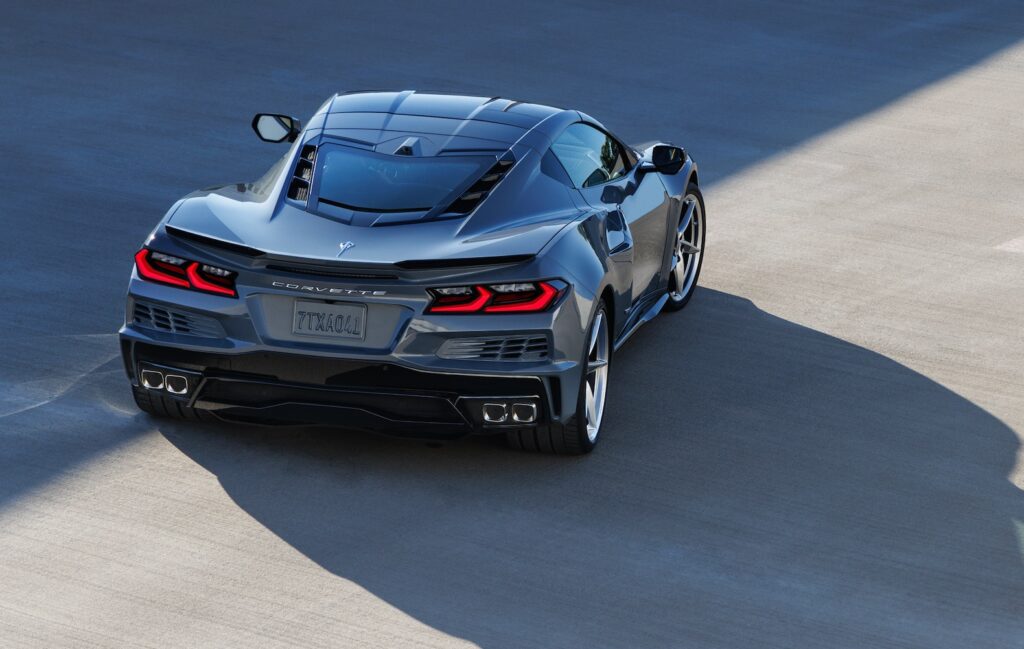 The Corvette E-Ray takes everything we love about the V8-powered Corvette, plus it borrows the Z06's wide body and then adds more power. The E-Ray is powered by the 6.2-liter V8 from the Stingray with 495 horsepower and the eight-speed dual-clutch automatic transmission. At the front there's an electric motor with 160 horsepower and 125 pound-feet of torque. The hybrid powertrain generates a combined 655 horsepower and also gives the Corvette all-wheel drive for the first time.
Chevy says that the E-Ray can accelerate from 0-60 mph in 2.5 seconds, which is just a little faster than the Z06. It has a top speed around 180 mph, but the electric motor taps out above 150 mph.
The Corvette E-Ray weighs about 300 pounds more than the Corvette Z06. The small 1.1-kWh lithium-ion battery weighs about 100 pounds and is located in the center tunnel between the driver and passenger. The small electric motor at the front doesn't eat away at too much space in the front, since the cargo volume has only been reduced by less than one cubic foot. The E-Ray is available as either a coupe or convertible.
There are six drive modes and a hybrid only mode called Charge+ that maximizes the battery's state of charge. Due to its small battery, Chevy estimates that the E-Ray can only drive about five miles in the fully electric Stealth mode. Stealth mode only works up to 45 mph, but it is great if you don't want to wake your neighbors every time you leave your house.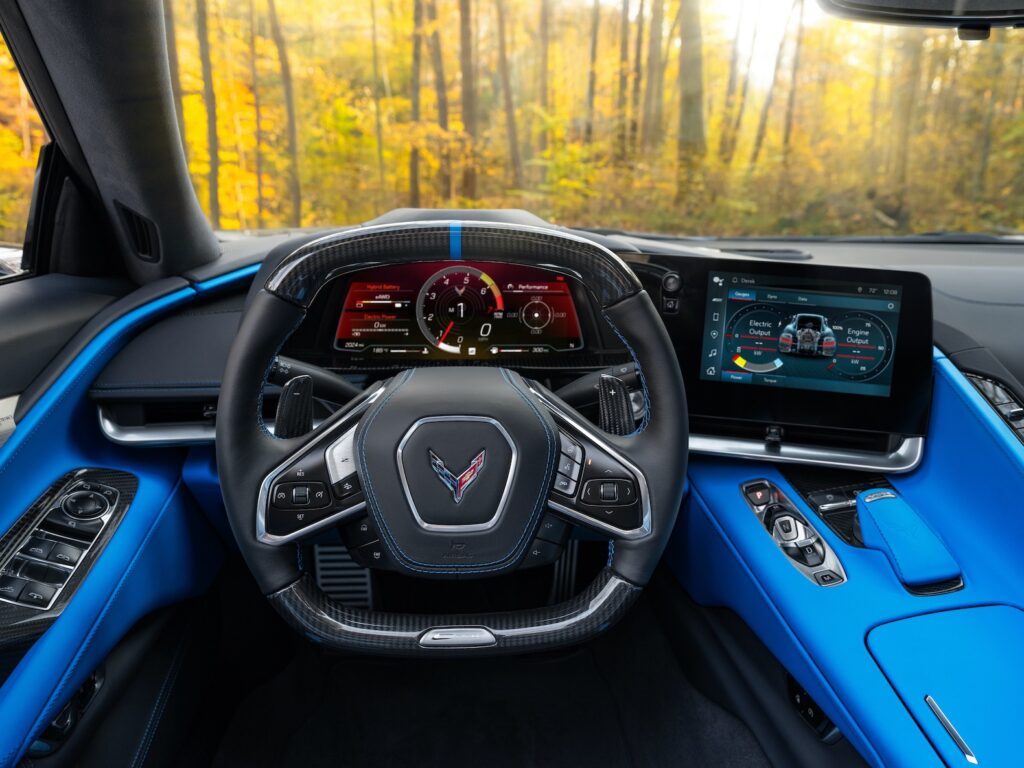 In addition to borrowing the Z06's widebody, the Corvette E-Ray also gets carbon-ceramic brakes, which are only optional on the Z06. Michelin Pilot Sport all-season tires are standard, while Pilot Sport 4S summer tires are optional. At the front the tires are sized at 275/30ZR-20, while the rear gets 345/25ZR-21 tires. The suspension has also been upgraded with magnetorheological dampers and the front suspension has been reworked to allow for room for the half-shafts from the electric motor.
The 2024 Chevy Corvette E-Ray is slated to arrive later this year. The base 1LZ coupe starts at $104,295, which is almost $40,000 more than the base 2023 Stingray coupe. The E-Ray convertible costs $7,000 more than coupe with its price tag starting at $111,295.
[ad_2]

Source link