[ad_1]

Hyundai has pulled the covers off the second model from the Ioniq electric lineup, the Ioniq 6. The 2024 Ioniq 6 was previewed by the Prophecy concept and from what we can see here, the Ioniq 6 retains many styling traits from the concept.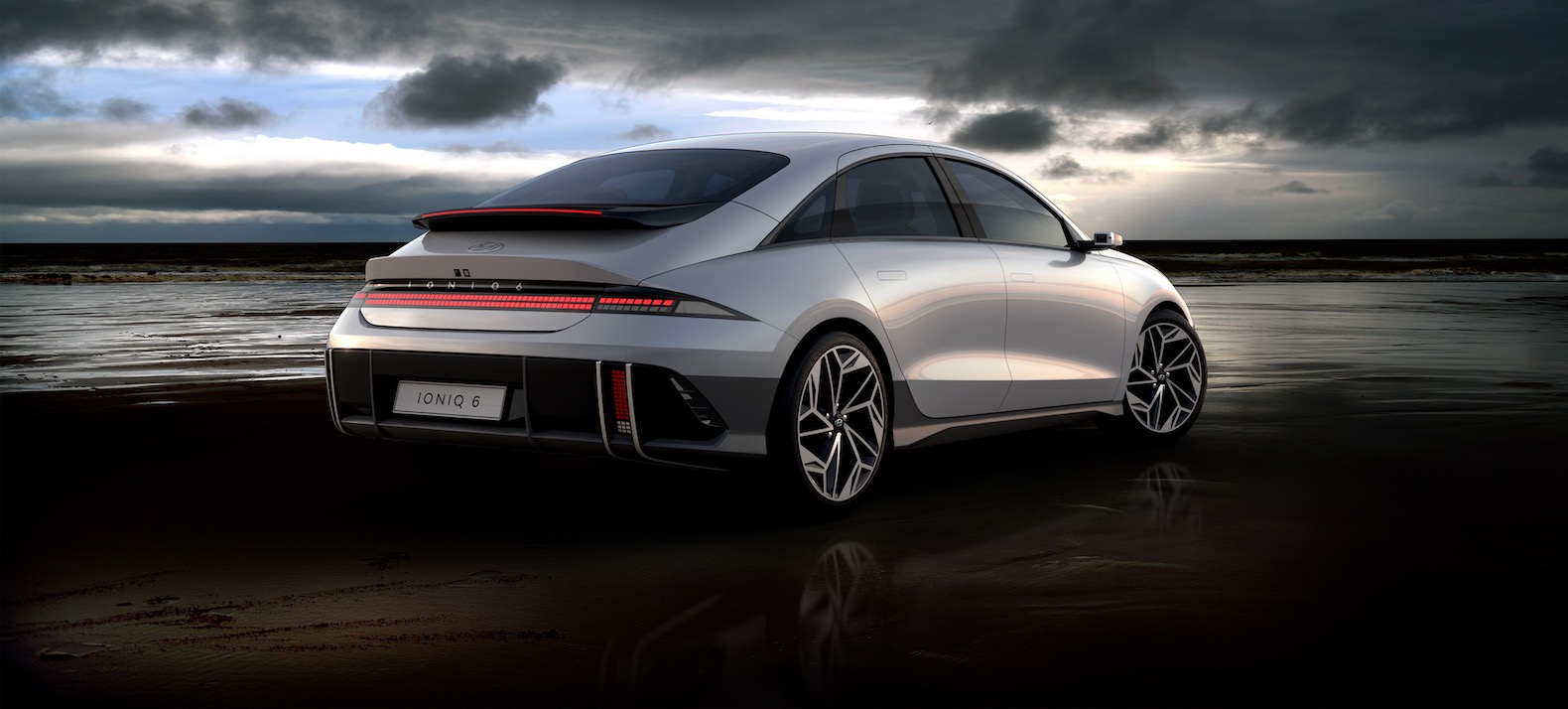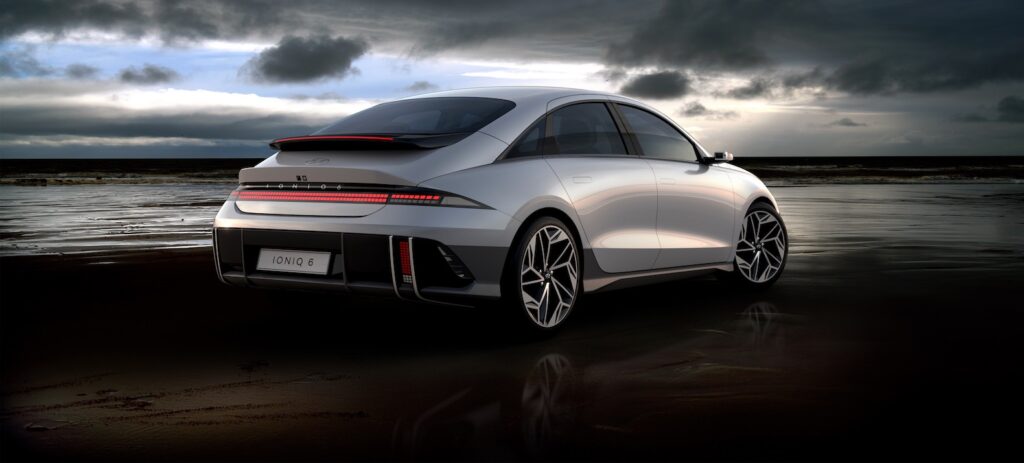 Hyundai describes the Ioniq 6 as an "Electrified Steamliner" with its aerodynamic and sculpted body. The aerodynamic form of the Ioniq 6 is described as "Emotional Efficiency." It has a very low drag coefficient of 0.21 thanks to its low nose, active air flaps at the front, wheel gap reducers, and optional slim digital side mirrors. At the rear there's also an elliptical wing-inspired spoiler with winglet and a slight boat-tail structure, and separation traps on both sides of the rear bumper. It also integrates over 700 Parametric Pixels throughout, like in the headlights, taillights, front sensors, air vents and center console.
The 2024 Ioniq 6 is based on the same E-GMP platform as the Ioniq 5, but Hyundai has not revealed any specs. So we'll have to wait and see how much range it will have.
Inside the interior features a 12-inch digital cluster and a 12-inch infotainment screen. It also features dual color ambient lighting that lets users choose from 64 colors. The steering wheel features 4-dot interactive pixel lights to "enable easy communication between the driver and vehicle." The doors also do not have any buttons to provide more room.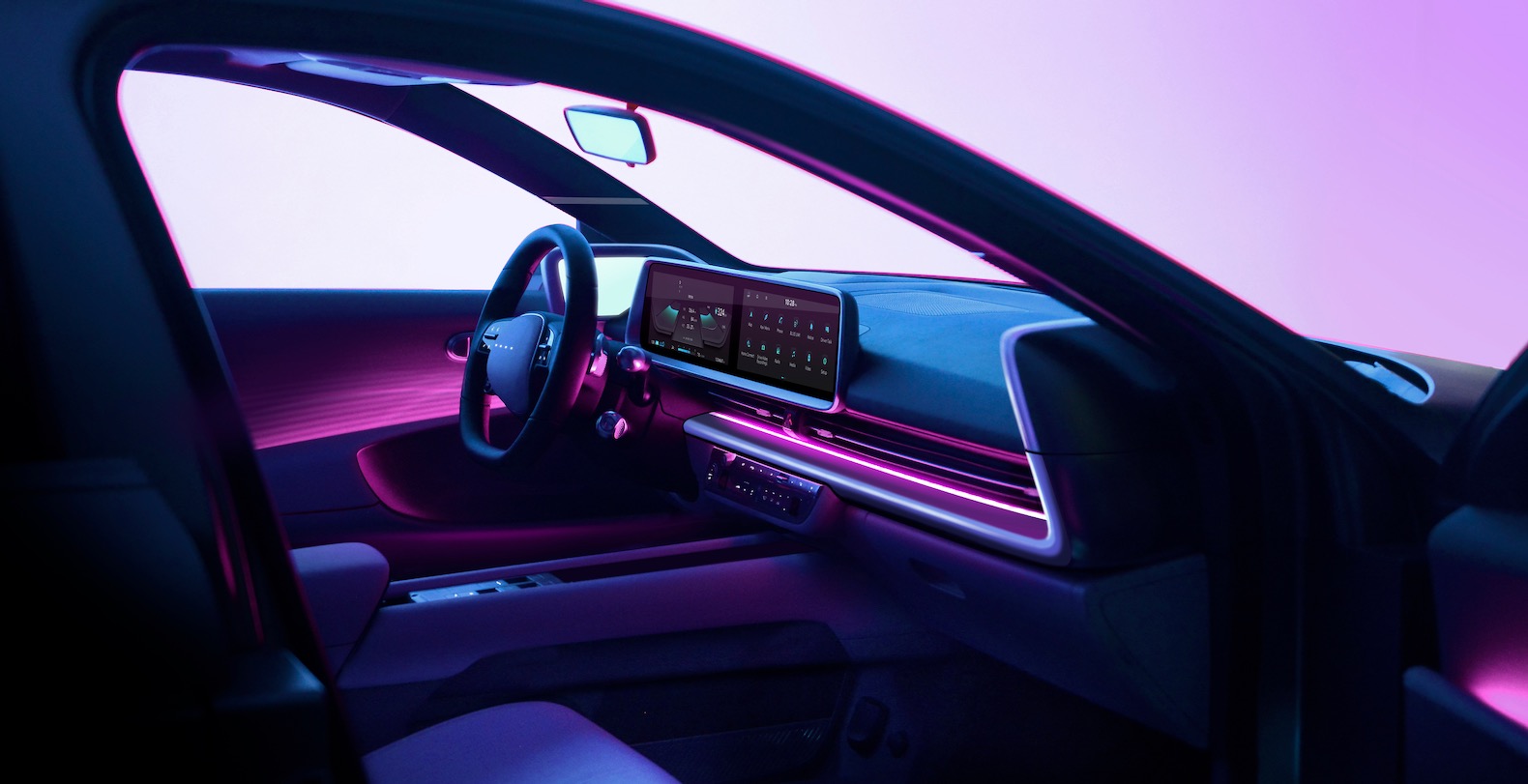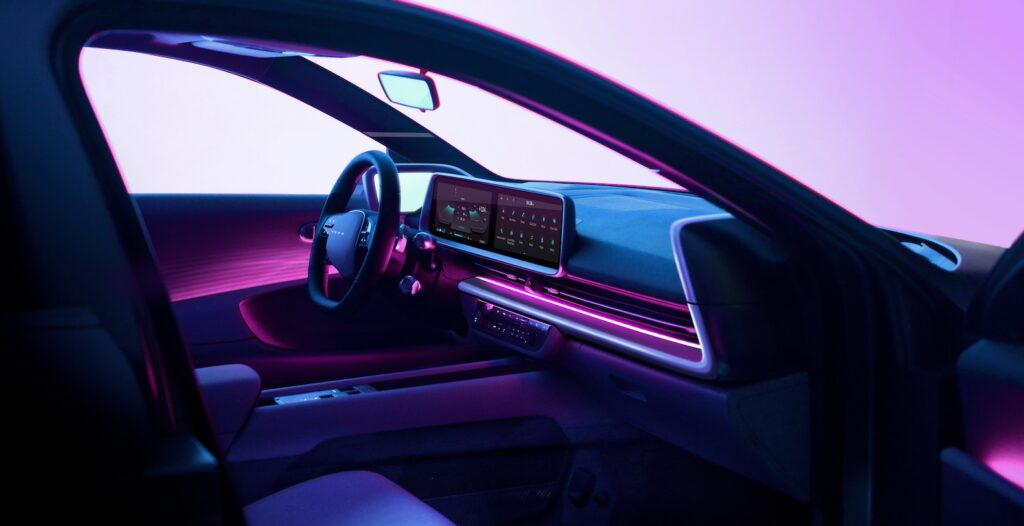 Lastly the interior is made out of sustainable materials and colors, which includes vegan leather, recycled PET fabric, bio TPO skin, bio PET fabric, bio paint derived from vegetable oils, and recycled fishing net carpet.
We'll get all the details next month when the 2024 Hyundai Ioniq 6 has its world premiere.
[ad_2]

Source link