[ad_1]

Audi has revealed its last "sphere" concept, the Activesphere and this one looks to combine attributes from its sleek Sportback and high-riding Allroad models with a bit of pickup truck DNA thrown in for fun.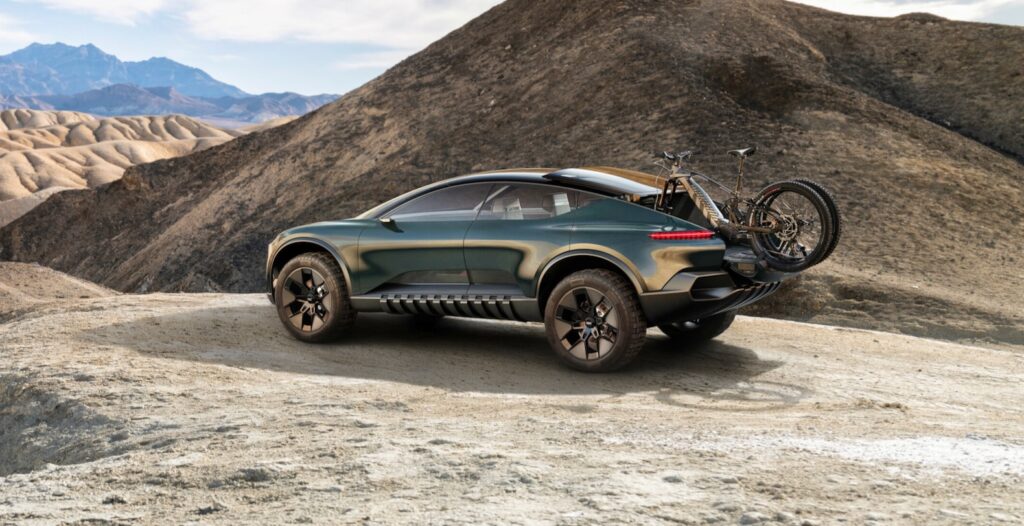 In its standard form, the Activesphere concept looks like a coupe-like crossover, but if you slide the top up to and flip the rear down, you get a useful cargo space that's similar to a truck. With the push of a button the roof moves and the rear flips down, while a a divider rises up behind the rear seats to keep passengers away from any dirt or crappy weather.
On the outside the Activesphere is about the same size as the Audi A7 and its air suspension can raise or lower the ground clearance between 8.2 and 9.8 inches. Inside there's a minimalistic design and in autonomous mode the steering wheel and dashboard retract. Augmented reality is a huge highlight here. With the use of special glasses information can be displayed to the driver and front passenger.
Under the skin the Activesphere concept is based on the Premium Platform Electric (PPE) platform, which was co-developed by Audi and Porsche. Thanks to its 100 kWh battery, it has a driving range up to 373 miles. The 800-volt architecture enables charging speeds up to 270 kW. The two electric motors generate a combined 436 horsepower and 531 pound-feet of torque.
[ad_2]

Source link