The chief executive officer of leading crypto exchange Binance explained the main reason of Binance exchange to push crypto adoption as a primary effort in Africa. 
Binance is a first-ranked crypto exchange in the crypto industry. Exchange is known to provide quality crypto services to crypto users. The past service experience is proof that Binance is the highly secured crypto platform. This exchange has its hand in almost every country with its crypto & blockchain services.
On 6 July, Binance's CEO took to Twitter to inform the crypto industry that only 10-20% population is banked, so Africa is primed for crypto adoption.
However the continent of Africa is very big but still, the number of crypto-friendly countries is very less. In recent years some African countries jumped in support of crypto & Blockchain technology. Some of the highly Crypto friendly African countries are Botswana, Ghana, Kenya, Nigeria, South Africa, and Zimbabwe. 
Changpeng Zhao strongly holding Bitcoin
Today, Binance CEO tweeted that he is strongly holding his Bitcoin & Binance coin(BNB). Through the tweet, Zhao confirmed he didn't sell even a penny of his past holdings.
Earlier this, in an interview, Zhao said that he only holds Bitcoin & Binance coins. He admitted that he sold huge amounts of Bitcoin but still he is holding some bitcoin and also he doesn't have a plan to sell it. 
At present, Bitcoin is down by around 70.85%, while the Binance coin is down by 65.86% from the all-time high price. The current price of Bitcoin is $20,121 and this price is only 1.81% high over the last 24 hours' trade price.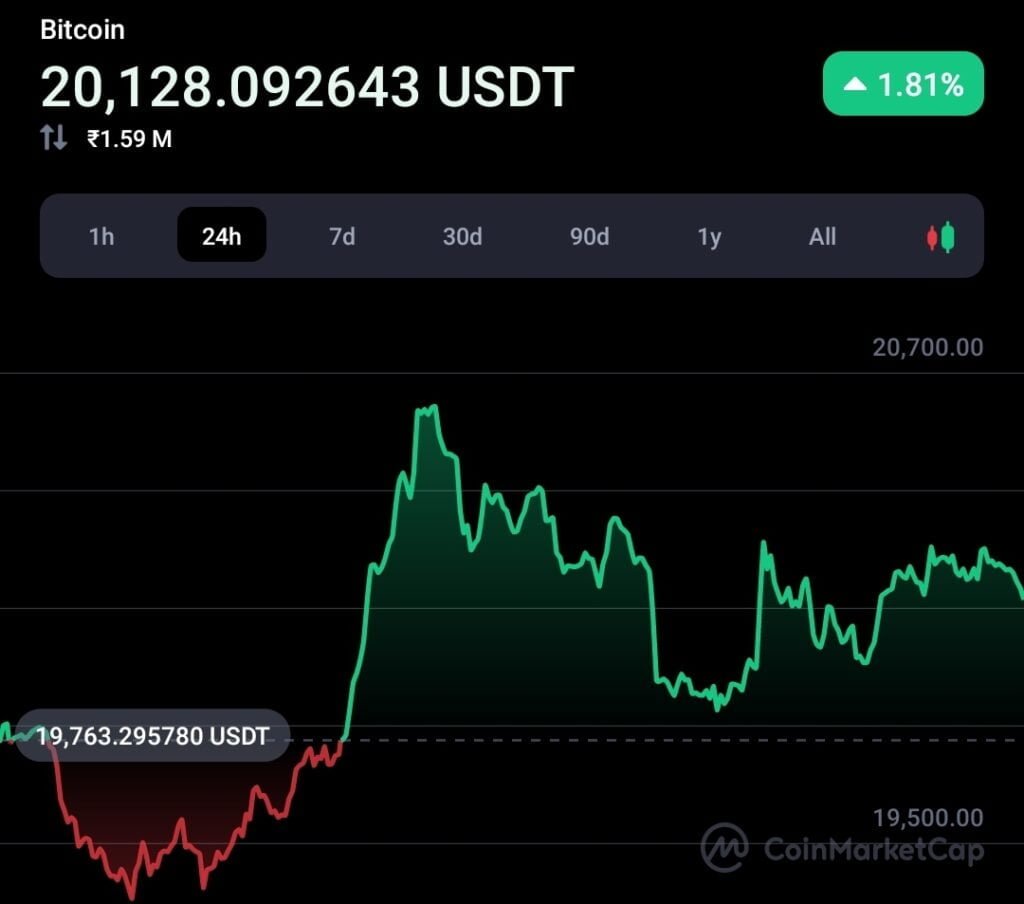 Read also: Her Majesty's HMRC seeking to get input from Defi participants