[ad_1]

BMW has unveiled its latest creation, the Digital Emotional Experience or short for "Dee" at the 2023 CES in Las Vegas. The i Vision Dee concept is a small electric sedan with a minimalistic design that likely previews one of BMW's future electric models.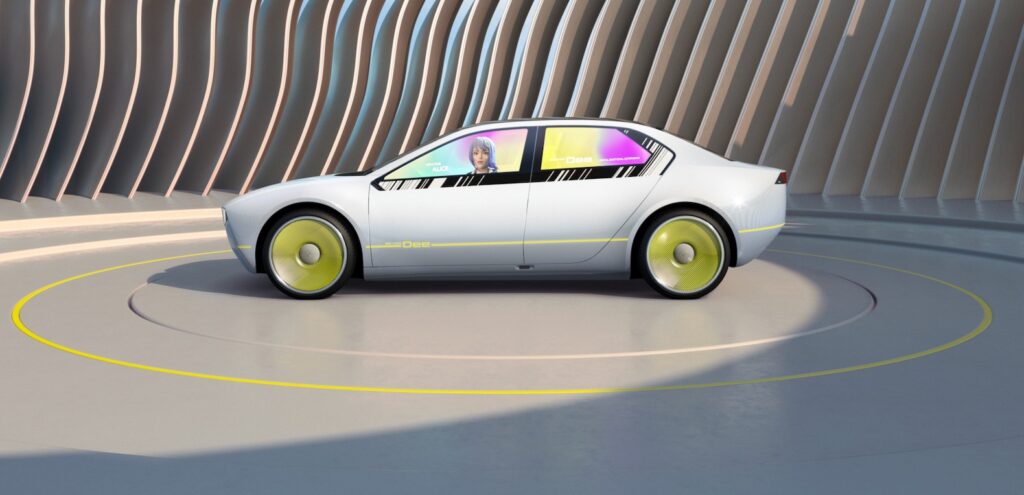 The overall styling of the exterior is pretty bland, but one cool feature is that the i Vision Dee can change its exterior color from a choice of up to 32 colors via its 240 individual E Ink panels. At the front the concept's face can also be changed thanks to its digital version of BMW's kidney grille. BMW says that the i Vision Dee was inspired by the 2022 model.
When the driver approaches the concept, an image of the driver's avatar is displayed on the side window, which makes it more personalizable. Once the concept recognizes the driver, it automatically opens the doors.
Inside you won't really find any buttons or knobs, since all of the controls are accessed via voice commands. You'll also notice that there isn't a traditional digital instrument cluster in front of the driver, instead all the important information is projected onto the entire width of the windshield, which is basically a really large head-up display. The amount of information displayed is customizable through touch-sensitive controls on the dashboard, which BMW calls the Mixed Reality Slider. There are five different levels with the top level dimming all the windows to create a virtual reality.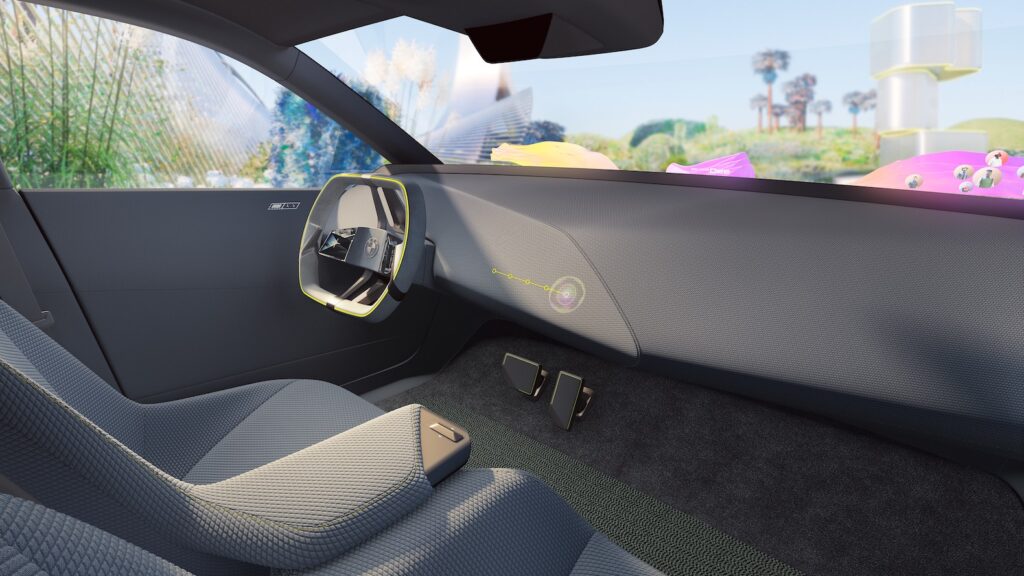 BMW has not announced any plans to build the i Vision Dee, but it says that some of the concept's features will be available on production models starting in 2025.
[ad_2]

Source link