[ad_1]

Just a few days ago, Hyundai unveiled the 2024 Hyundai Ioniq 6 electric sedan and now Hyundai is giving us a preview of what electrification will look like for its high-performance N sub-brand. Hyundai has unveiled two new N concepts, RN22e and N Vision 74.

Starting with the RN22e, it's clear to see that this is a concept version of the Ioniq N sedan, while the N Vision 74 is something entirely different with a hydrogen fuel cell powertrain.
The "R" in RN22e stands for "rolling lab", the "N" is self explanatory, while "22 refers to 2022 and "e" is for EV. It's based on the same E-GMP platform as the Ioniq 6, but it looks the part with its wider fenders, front splitter and large rear wing. It's powered by two electric motors that generate a combined 577 horsepower and 546 pound-feet of torque. It features a 77.4-kWh battery pack and also gets a rear limited-slip differential. Hyundai is also using the concept to see how it can use regenerative braking to adjust the concept's handling and it also has a new artificial sound called N Sound+.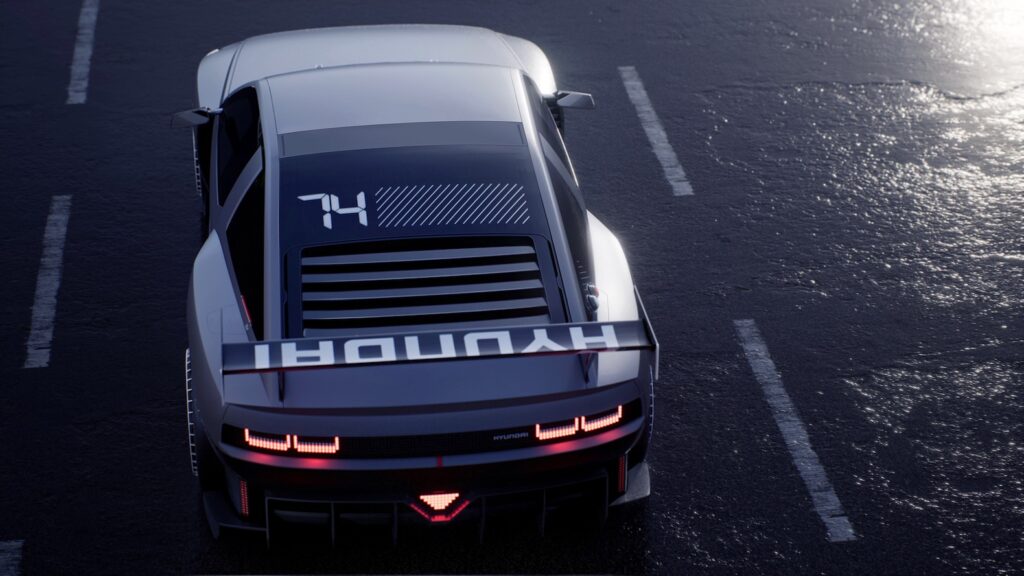 The N Vision 74 is inspired by the 1974 Hyundai Pony Coupe, but it's retro design is modernized with the same pixel-style lights as the Ioniq models. It's powered by two electric motors at the back, one for each wheel, generating a combined 670 horsepower and more than 664 pound-feet of torque. It not only has a 62.4-kWh battery pack, but 4.2-kg hydrogen fuel tank with an 85-kW fuel-cell stack to generate more electricity. Hyundai says that the N Vision 74 concept has a driving range over 373 miles.
Hyundai hasn't confirmed if either concept is slated for production, although the Ioniq 6 N looks like a done deal.
[ad_2]

Source link