[ad_1]

Lamborghini has released teaser photos of a new version of the Huracán, which looks like its a production version of the 2019 Serrato concept, which is basically confirmed with the name, Huracán Sterrato.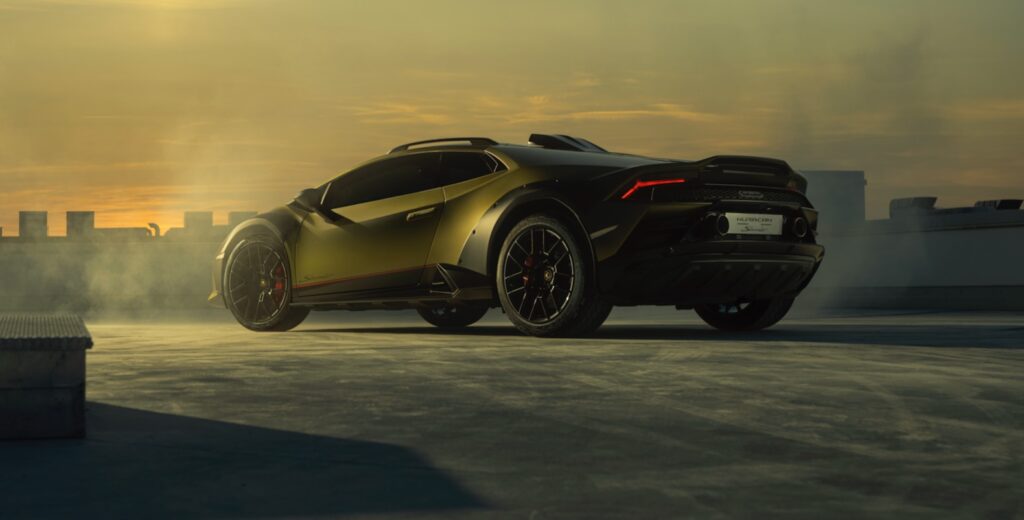 The off-road oriented Sterrato looks ready to tackle the trails with its higher ride height, rally lights on the front bumper, roof rails and black plastic cladding.
According to Lamborghini the Huracán Sterrato is "the first super sports car designed for maximum driving pleasure even away from the asphalt on loose or dirt surfaces, reinterpreting the very concept of sportiness and emphasizing the brand principles of brave, authentic and unexpected."
We don't have any specs yet, but it's expected that the Huracán Sterrato will be powered by the same 631 horsepower 5.2-liter V10 as the other all-wheel drive Huracán models. We'll get all the details on November 30, when the Huracán Sterrato debuts at the Art Basel in Miami.
[ad_2]

Source link