[ad_1]

Mazda's only electric car, the MX-30 has one big issue – it only has a 100 mile range. Compared to many EVs that are at or near the 300 mile range mark, it's easy to see why the MX-30 is not that appealing to EV buyers. Well as promised Mazda has unveiled a new MX-30 plug-in hybrid, called the Mazda MX-30 e-Skyactiv R-EV, which eliminates the range anxiety that plagues the battery electric version.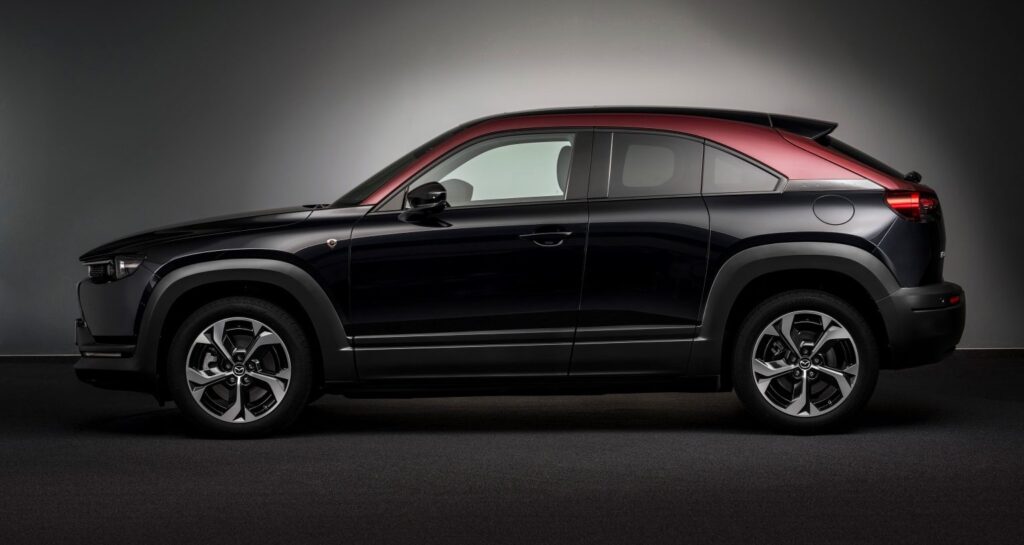 The MX-30 plug-in hybrid is powered by a 830-cc rotary range extender engine that generates 75 horsepower and 86 pound-feet of torque. The front wheels are still solely powered by a 167 hp electric motor, since the range extender only supplies power to extend the MX-30's range to more than 373 miles. There's a 50-liter gasoline tank behind the rear axle for the range extender.
On Europe's WLTP cycle the MX-30 phev has an electric range of 53 miles. It takes 1 hour and 40 minutes to charge the battery using an 11-kW charger. Using a DC fast charger, it can be charged from 20 to 80 percent in 25 minutes. In Germany, the pricing starts at €35,990 with the range topping version, the Edition R priced at €45,040. Mazda has not unveiled the US-spec version, so stay tuned.
[ad_2]

Source link