[ad_1]

Earlier this year the electric Mercedes-Benz Vision EQXX concept made the headlines when it traveled 626 miles on a single charge. Now it's beat that feat by traveling up to 746 miles on a drive between Stuttgart, Germany, and Silverstone, England. Mercedes says that the Vision EQXX average energy consumption was 7.5 miles per kwh.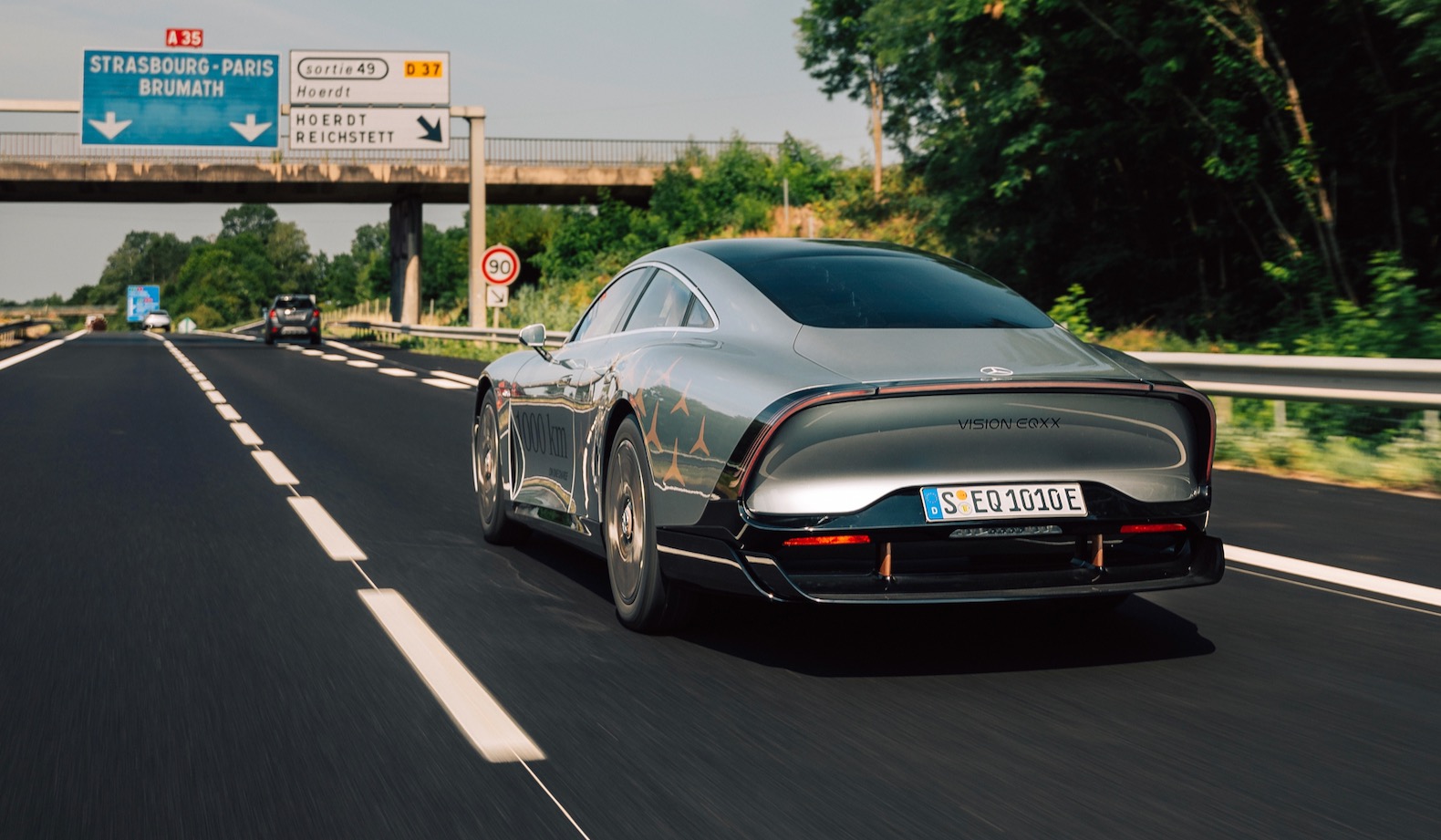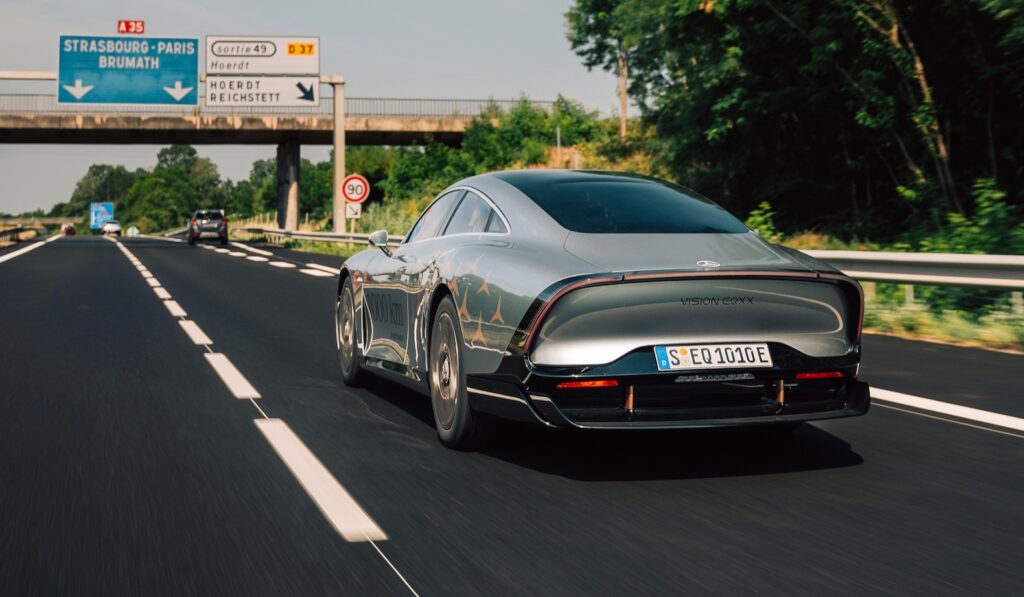 The trip took 14 hours and 30 minutes with the Vision EQXX driving an average speed of 52 mph and a top speed of 87 mph. The goal of the drive this time was to test it in different conditions than the earlier drive that saw the concept drive from Stuttgart through the Alps and concluding in the French Riviera. Mercedes says that the air conditioning was on for eight hours of the drive, but it only had a minimal effect on the overall energy consumption.
The Mercedes-Benz Vision EQXX was unveiled earlier this year at the Consumer Electronics Show (CES) in Las Vegas. It's super aerodynamic with a coefficient of drag of about 0.17. It also features neat tricks like a power-extendable rear diffuser that helps reduce drag. It also has an integrated solar panel to charge the battery. Mercedes-Benz has no plans to build the Vision EQXX, but with the automaker planning to go fully electric soon, we will probably see some of this tech in future models.
[ad_2]

Source link