[ad_1]

Mercedes-Benz has set a new ambitious goal for its vehicles to not be involved in accidents by 2050. Mercedes calls the plan "Vision Zero" and says that it wants to have zero traffic deaths by that time. The automaker also wants to significantly reduce the number of people hurt or killed in car accidents by reducing the 2020 numbers by half in 2030.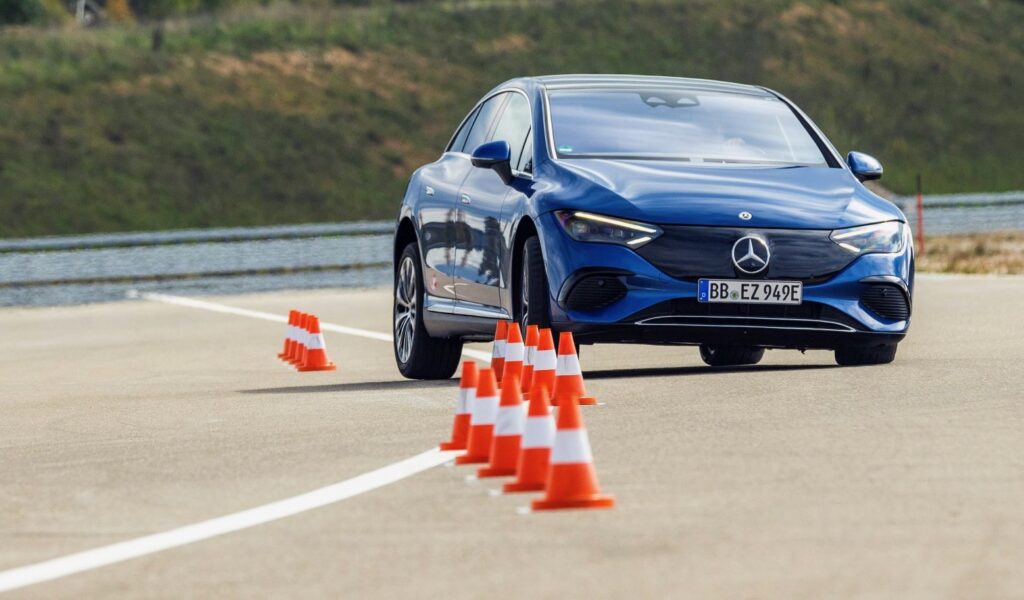 The key to reducing accidents will is that "highly automated and autonomous driving will be a decisive contributor," stated Paul Dick, Head of Vehicle Safety at Mercedes-Benz Group AG. Driver assistance tech is only one part of the plan, since Mercedes says that it will have to partner with world organizations, urban planners, federal governments and local road commissions as well.
Over the years Mercedes-Benz has been a pioneer in the safety department. From hydraulic dual-circuit braking systems in 1963, to anti-lock brakes in 1978, a driver's airbag in 1981, electronic stability control in 1995 and partial autonomous braking in 2006, the automaker has continued to develop new active and passive safety technologies that eventually end up being offered across the industry.
Today the automaker continues to evaluate real-world accidents, something that it started doing in 1969. The data from the accidents will help Mercedes understand how they could have been prevented, which will lead to new safety technology that can help prevent them.
[ad_2]

Source link