[ad_1]

The holiday season is once again approaching. And even though some are still conducting virtual classes, there's no reason why virtual classrooms couldn't enjoy holiday season activities. 
If you're a virtual classroom teacher, you should start thinking of various activities that you can do for this year's holiday season. Here are some holiday activity suggestions that you can do for the upcoming holiday season this year. 
Christmas Decorating Challenge
You can conduct a Christmas decorating challenge in which you and your students can participate. Ask your students to put Christmas decorations on their backgrounds, such as a christmas banner, Christmas tree, snowflakes, and the like. 
Consider giving prizes to the top three best decors to encourage them to do their best. This activity will help enhance the imagination and creativity of your students. Plus, it will also help them feel the holiday spirit this season. 
Virtual Scavenger Hunt 
Who said a scavenger hunt couldn't be done virtually? An online scavenger hunt is an online game that learners will enjoy. It has the same instructions as a traditional scavenger hunt. However, your students must be instructed to look for Christmas-themed items.
Create a list of items you want your students to look for. Ensure that these items can be easily found inside their home. As a leader, you must call out items on your list simultaneously. Moreover, you must set a time limit for each hunt. 
Once the students return from the hunt, you should ask them to hold up the items in front of the camera and show them to you. The first student to show each item to the camera will receive points. 
You can also give points to the best item for creativity, or every student who retrieves the item before the allotted time will receive points. The latter is fairer, particularly if young children or players who may need to go more slowly than others are involved.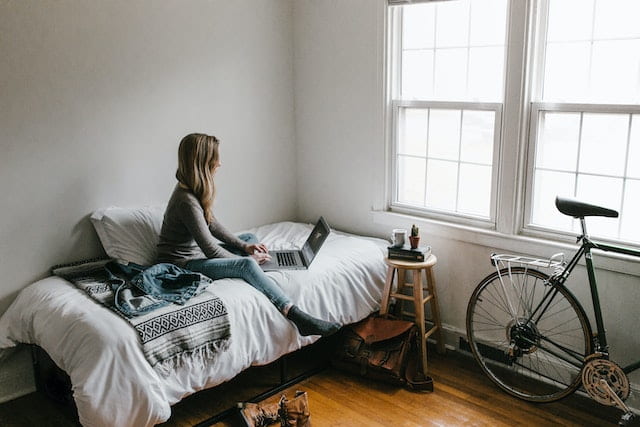 Christmas Card-Making Contest
Another great activity with your virtual class is making Christmas greeting cards. With the popularity of instant messaging and GIFs today, Christmas cards are starting to become less popular. This activity lets kids of all ages acquaint themselves with this traditional way of greeting their loved ones during the holiday season. 
Ask your students to design their cards the way they prefer. Although many printable card designs are online, it's still best to let your learners design them independently from scratch. It will help with their creativity and teach them that they don't need to rely on the internet to do anything. 
You can also opt to sell the learner's handmade Christmas card as a fundraiser to help your chosen charity. It can be a fun and fulfilling holiday season activity you and your virtual students can participate in this year. 
Christmas Tree Decorating 
Christmas is the most prominent symbol of the yuletide season. That's why a holiday event can't be complete without a Christmas tree decorating activity. In this activity, you can ask your student's parents or an entire family to participate. 
It can be a great opportunity to allow the parents and other  members to show their support for the student. Working together as a family can also help strengthen their bond, which is vital for every kid. 
Family involvement includes staff and instructors working together to fulfill educational objectives and promote student growth. It also goes beyond parental involvement in their children's education.
Children with their families involved in their education develop a passion for learning, broadening their knowledge, understanding, and sense of wonder. Teachers frequently observe changes in the students in their class when they concentrate on family relationships. Parental involvement increases motivation, positive habits, and academic success.
Christmas Show and Tell
Christmas show and tell is an activity that allows students to share their thoughts and experience about Christmas with their classmates. Ask your students to prepare one Christmas-related item with a significant meaning or a memorable story.
Ask them to show this item to their classmates during a virtual class and tell the story behind that Christmas item. Show-and-tell activity helps students develop confidence, awareness, and gratitude. 
Children are encouraged to contemplate the meaning of a remarkable item and appreciate it in various ways through the show-and-tell. It's also a great way to know more about your students on a whole other level. 
Virtual Christmas Party 
Who doesn't love to party? Therefore, you must never forget to organize a virtual Christmas party for your class. Ask your students to wear a Christmas costume during the virtual Christmas party. You must also create a program to help you organize the event. 
Ask students who want to sing or dance during the program as a production number. Think of different games that your students will surely enjoy. Remember that the kind of game you will prepare should be appropriate for the age of your learner to ensure that they will enjoy it. 
Start Planning Your Online Holiday Season Activities
All of the suggested activities above can be done by virtual classes of all ages. However, you only have a few months before the holiday season officially enters. So, start planning your virtual class holiday season activities and make your learners happy this holiday.
[ad_2]

Source link