[ad_1]

Porsche is working on an off-road ready 911, called the 911 Dakar. We're going to get to see the lifted 911 next week at the Los Angeles Auto Show, but in the meantime Porsche has released some photos of the 911 Dakar and a few tidbits of info.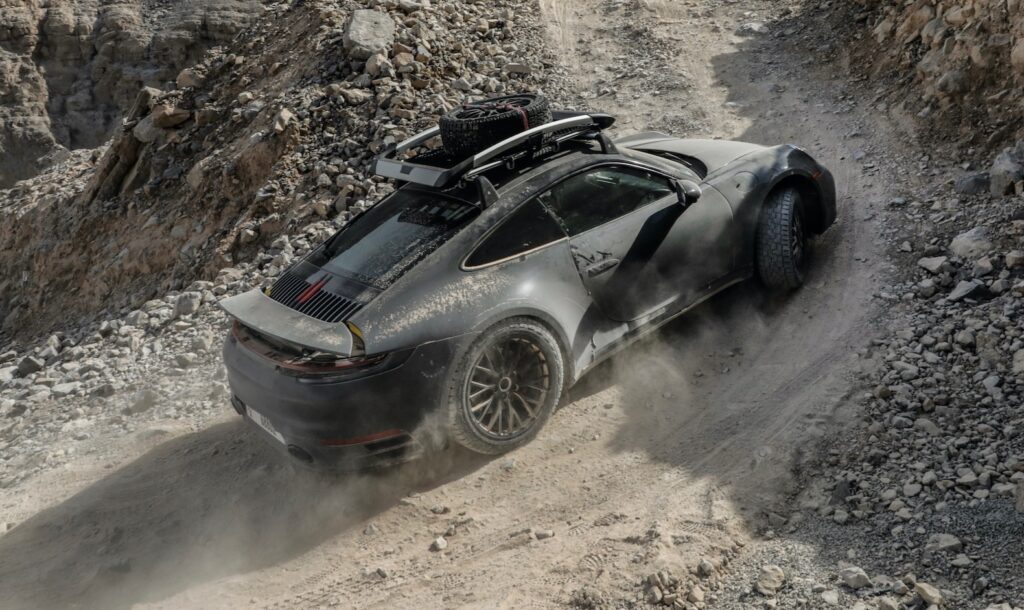 To test the 911 Dakar, Porsche has put more than 6,000 off-road miles on the prototypes and 300,000 miles in total in "extreme conditions." Porsche put the 911 Dakar through the paces in places, like the Château de Lastours test track in southern France, the freezing climate in Arjeplog, Sweden, and sand in Dubai and Morocco.
"The 911 Dakar delivered strong performance even in the desert," says Frank Moser, Vice President Model Line 911/718. "Especially here, the 911 Dakar can make the most of its conceptual advantages – the combination of low weight, higher ground clearance, a powerful rear-mounted engine and the short wheelbase make for an exhilarating driving experience. I was able to experience it myself on test drives in the Sahara."
What we don't know yet are any details about the 911 Dakar's powertrain, but it's expected that it will be powered by a turbocharged flat-six engine.
Stay tuned for all the details on November 16.
[ad_2]

Source link