[ad_1]

Rolls-Royce is slated to introduce the new Spectre EV in the fourth quarter of next year. But in the meantime, Rolls-Royce continues to tease the battery-electric vehicle and this time we get to see photos of it being tested in the French Riviera.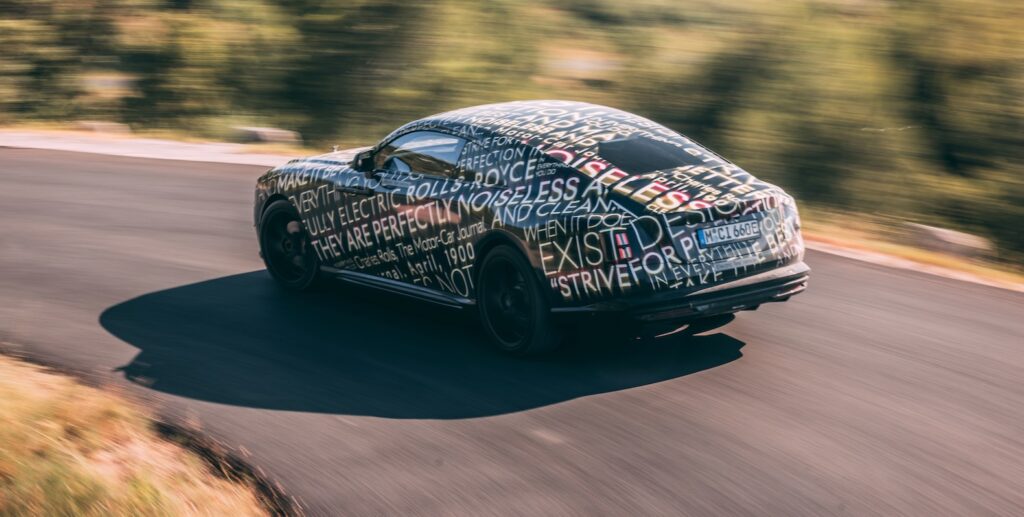 Rolls-Royce is taking the Spectre in the south of France so that it can test the new electronic roll stabilization system. The system is pretty cool that it can decouple the anti-roll bars on straight roads, allowing each wheel to act independently. It can then recouple them when the Satellite Aided Navigation system detects an upcoming corner. Rolls-Royce says that the unique suspension will ensure the  'magic carpet ride' that buyers expect.
The Spectre is also the stiffest model yet from Rolls-Royce and it also now has a drag coefficient of 0.25, making it the most aerodynamic Rolls-Royce yet.
We still don't know when Rolls-Royce will officially unveil the Spectre.
[ad_2]

Source link