[ad_1]

If your school is in the fortunate position of having surplus funds that need to be spent, arguably the most difficult decision is working out exactly where they could be put to best use. It's a decision that will require the input of various different stakeholders, and chances are it will be almost impossible to arrive at an outcome that everyone is equally satisfied with.
But before you get to that stage, you need to know which options are available to you. The most important people in any educational facility are the students, so any choices need to be made with them firmly in mind.  
For example, are there some things that the children have been asking for? Are there issues that have been flagged up in parent-teacher conferences? Are you seeing a lack of engagement in certain subjects? These are all things to consider and excess funding could be put towards any of the following areas.
Mental health services
There is an increasing societal focus on our mental and emotional wellbeing, and your teachers needs to be cognisant of how the students can be impacted. Young people these days are forced to deal with hundreds of different pressures that simply weren't a factor for previous generations, and this can have a damaging effect. There are plenty of courses that offer mental health training for teachers and these could prove a hugely worthwhile investment.
Equipment and supplies
Beyond the standard stationery that every classroom needs, there are lots of learning tools that could help to drive interest and engagement in some topics. For example, your school could look at investing in a number of BBC micro:bits – mini computers that may inspire students to become more engaged in technology-based subjects.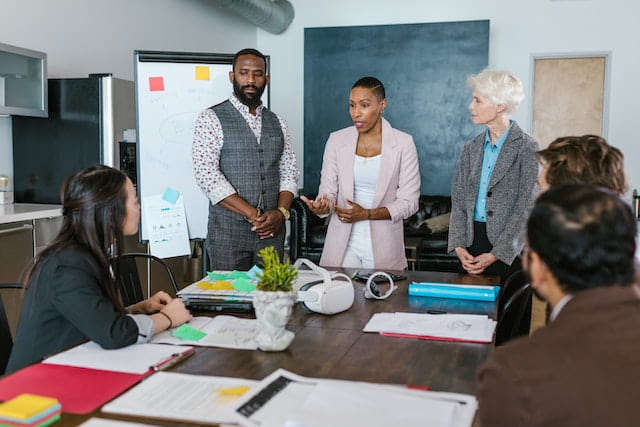 Maintenance
Is the building itself looking a little worse for wear? Perhaps there are leaks that need fixing or windows that ought to be replaced. Any surplus funds could be used for projects such as these or put towards redecorations, extensions, or the provision of a new play area for the children. 
Food
The U.S. Department of Agriculture has recently launched a $100 million initiative aimed at improving the nutritional quality of school meals, which is a welcome development. But there is always more that can be done. For example, any excess money in the budget could be put towards reducing the cost of meals for children or for purchasing fresher, healthier ingredients.
Further funds
You could also apportion some of the money for organising events that can help to improve the school's financial position even further. Fundraisers could include sports days, fairs, arts performances and more. All of these will require some initial outlay, but the money raised will make it a worthwhile venture.
[ad_2]

Source link