[ad_1]

Toyota is currently working on the next-generation C-HR small crossover and it's previewing it with the C-HR Prologue concept.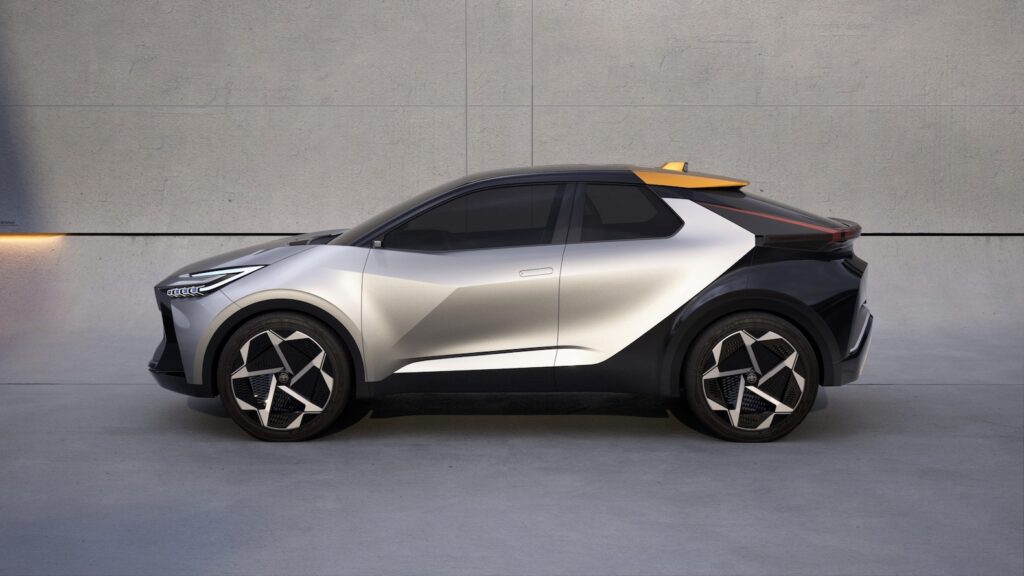 Last month Toyota unveiled the bZ Compact SUV concept, which looked like an electric successor to the C-HR. Now the new concept actually bears the C-HR name, but under the hood there's a hybrid powertrain.
Toyota says that the next-generation C-HR is being designed to offer plug-in hybrid and hybrid powertrains. The C-HR plug-in hybrid will get batteries assembled in Europe, for at least the version offered in Europe.
The Toyota C-HR Prologue was designed at,Toyota's European Design Development center in the South France, which is where the current C-HR was designed.
"Our mission was to dig deep, to go further than we'd ever gone before. We're really looking forward to delivering the new Toyota C-HR," stated Lance Scott, Design Director Toyota European Design Development.
The next-generation C-HR will be offered in Europe soon, but Toyota hasn't announced any details about it being offered in the U.S.
[ad_2]

Source link