[ad_1]

Volkswagen wants 55 percent of its US sales to be fully electric by 2030, so with that many EVs on the road, there's been a question on what to do with all those EV batteries once an EV reaches the end of its lifecycle. Today VW has announced a partnership with Redwood Materials to recycle batteries for both the VW and Audi brands in the US.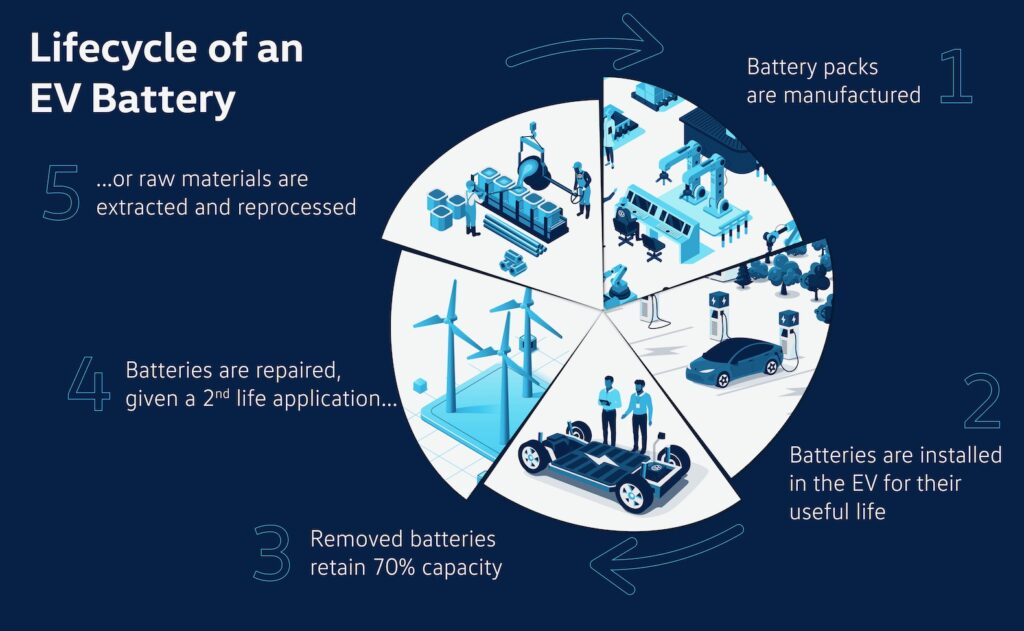 "For Volkswagen, going all-in on electrification means driving sustainable solutions at every turn," said Scott Keogh, President and CEO, Volkswagen Group of America, Inc. "Redwood Materials is a great partner to help us accelerate EV adoption in America. This collaboration allows us to move closer toward our goal of closing the loop for a circular EV economy, giving American consumers yet another reason to go electric."
Instead of just throwing those used batteries in a landfill, VW and Redwood Materials will recycle the batteries so they can either be used for a second use, like energy storage or the materials can be reused for new EV batteries. Redwood is able to extract raw materials such as cobalt, copper, nickel, and lithium from the used batteries, which are then refined and remanufactured into critical battery components, anode copper foil and cathode. Redwood has already recycled more than 6 GWh of lithium-ion batteries, which is the equivalent of 60,000 EV batteries, in Nevada.
"The transition to electric transportation and clean energy is coming and the batteries powering these technologies present an incredible opportunity. As more and more batteries reach end-of-life each year, an increasing and infinitely recyclable resource becomes available", said JB Straubel, Redwood Materials Founder and CEO. "Redwood and Volkswagen Group of America share a vision to create a domestic, circular supply chain for batteries that will help improve the environmental footprint of lithium-ion batteries, decrease cost and, in turn, increase access and adoption of electric vehicles."
[ad_2]

Source link