[ad_1]

Volvo has announced a list of updates for the fully electric C40 Recharge and XC40 Recharge models, which includes a longer driving range and a new rear-wheel drive version.
The big news is that the driving range has been increased by up to 41 miles on Europe's WLTP cycle. There are now three powertrains to choose from, which includes two rear-wheel drive versions and an all-wheel drive version. This is the first time in 25 years that Volvo has offered a rear-wheel drive model. There's also a new second-generation electric motor that powers the rear wheels.
The single motor with standard range is driven by a 235 horsepower (175 kW) permanent magnet electric motor, which provides a three percent increase in power output over the outgoing 170kW single-motor front-wheel-drive variant. In the XC40 Recharge single motor it's still powered by the same 69 kWh battery, but enhancements in cooling efficiency mean it can now deliver increased range and driving up to 286 miles according to the WLTP test cycle, compared with 264 miles before. The range of the C40 Recharge single motor, improves up to 296 miles from 272 miles. A 10-80 percent charge takes approximately 34 minutes using a 130kW DC public charger.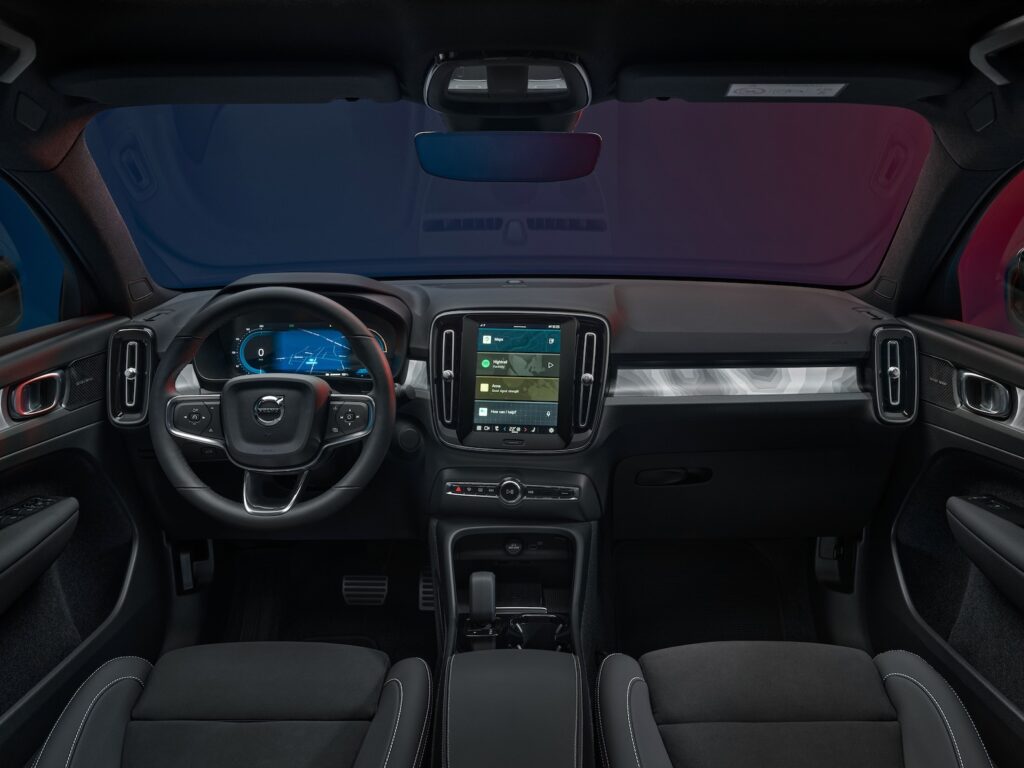 For buyers that want more power, there's the version with a larger battery and a more powerful 248 hp (185 kW) electric motor at the rear. The more powerful version gets an 82 kWh battery, which increases the range up to 320 miles for the XC40 Recharge single motor extended range and up to 331 miles for the C40 Recharge single motor extended range. The larger battery also allows for faster charging rates at up to 200 kW, which means that it can be charged from 10-80 percent in 28 minutes.
The all-wheel drive versions also get power upgrades, since the previous dual 201 hp (150 kW) electric motors have been replaced by a 245 hp (183 kW) electric motor at the rear and a new 157 hp (117 kW) electric motor at the front. The dual motor versions are powered by an 82kWh battery pack that also gets efficiency improvements in battery cooling. This means that the XC40 Recharge Twin Motor AWD can now drive up to 311 miles (500 kilometers) on a single charge, a 39-mile (62-kilometer) increase. The range of the C40 Recharge Twin Motor AWD has improved up to 315 miles (507 kilometers) from 280 miles (451 kilometers).
The other updates include new 19-inch alloy wheels that help reduce drag and a new two-phase on-board charger that allows for faster charging times. The new charger almost doubles the maximum charge capability to 6.4 kW.
Volvo has yet to announce these updates for the US-spec versions, so stay tuned.
[ad_2]

Source link